Quest is SDS's answer to the growing need for railroads to keep track of rule and operational tests for its employees.
Quest is designed to record what tests have been administered in a certain time period, who performed the test on the employee, and the results of the test. Reports are available to show an employee's records, or how many tests have been performed by your supervisory staff. In addition to the desktop portion of the system, users can print out field testing forms for use away from the office.
Quest is completely flexible to whatever rule book you use, and you can add, delete, or edit any test that is in the system. If there are areas that you want your testers to focus on, tests that cover those areas can be highlighted to emphasize them. SDS will also customize Quest to the user's specifications if there are any reports or features that the user might require.
Like the other members of the ROCS family, Quest is Microsoft Access based, and can run on any computer that has Access installed on it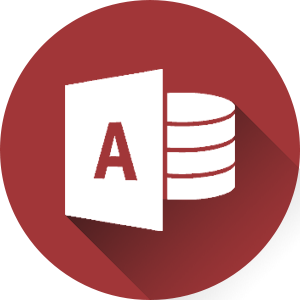 Printable Forms for use Offline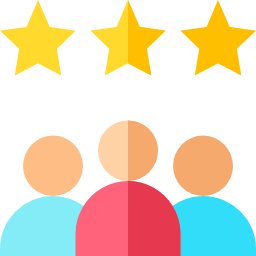 The Main Menu
The Quest main screen shows a list of employees and a summary of qualifications and tests. Reports can be generated for individual employees from this screen.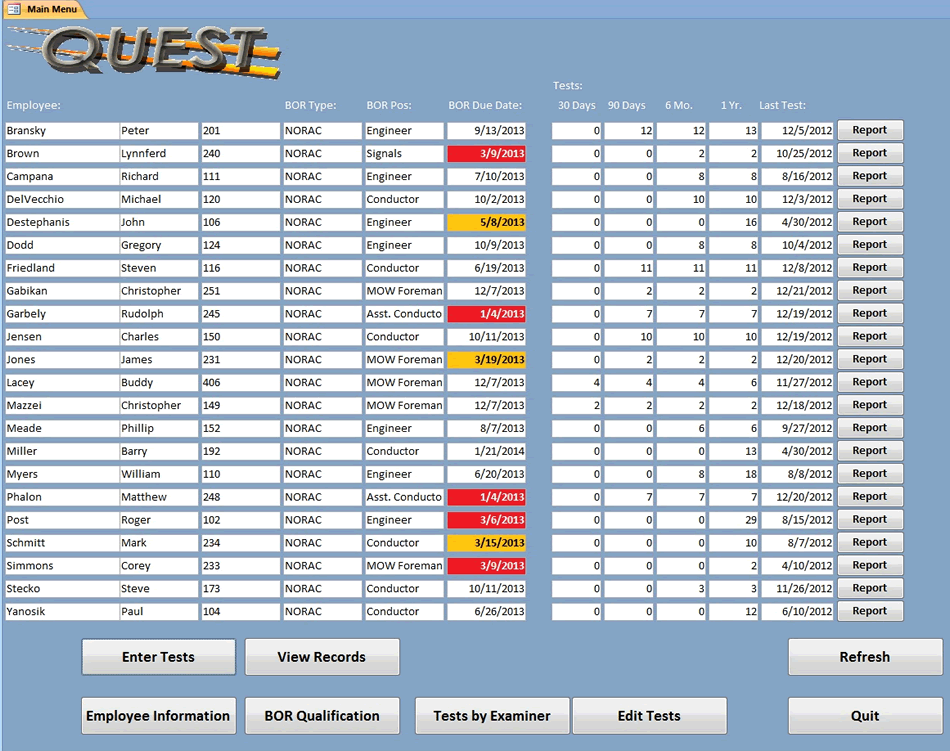 Test Entry Form
The Test Entry Form screen allows for recording detailed information on tests administered to one or multiple employees.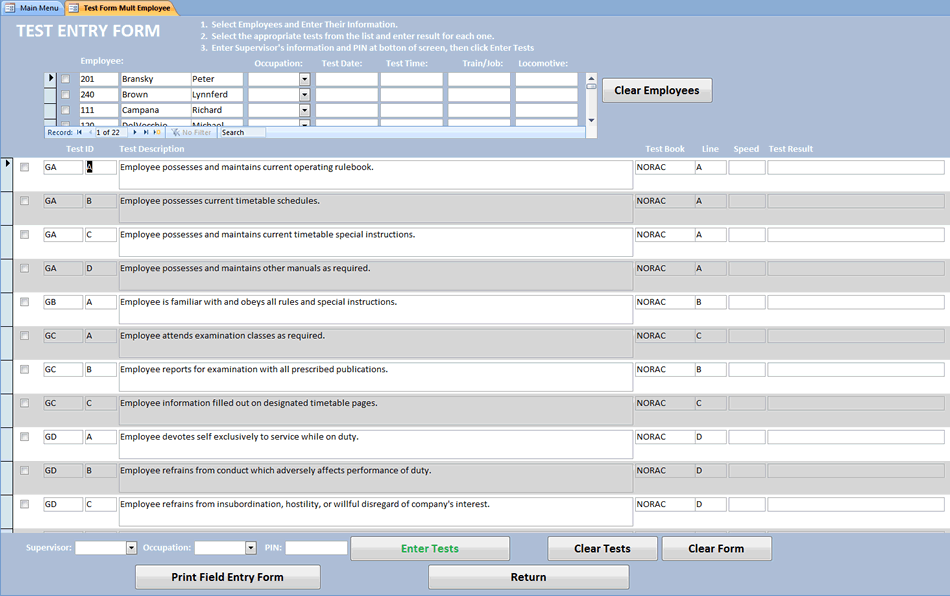 Examiner Entry Form
The Tests by Examiner screen shows the level of activity of individual examiners.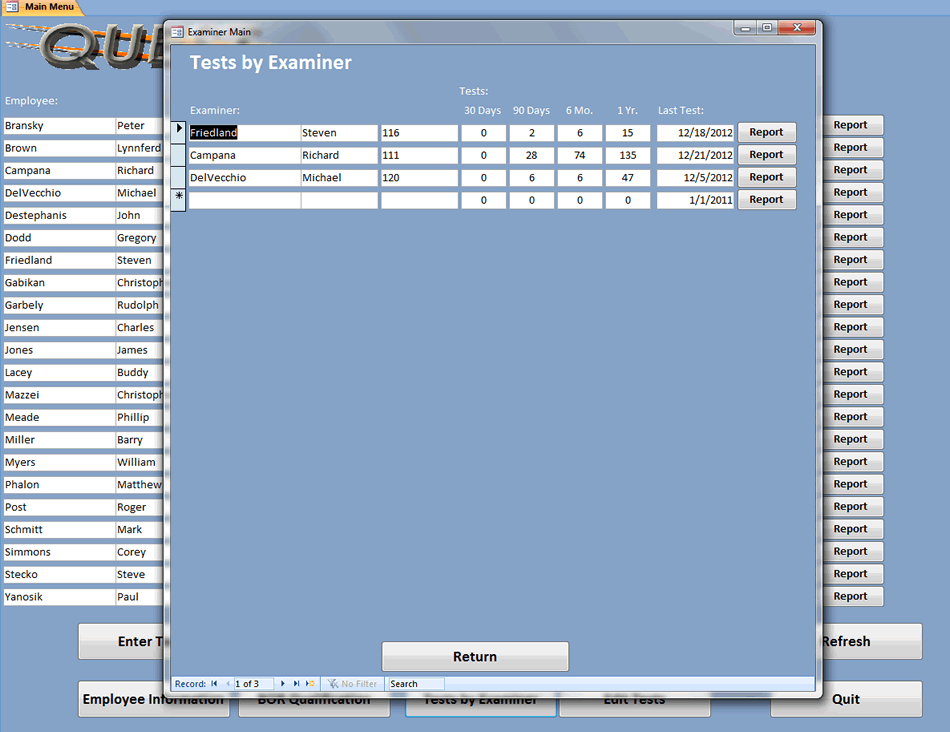 Reports
The Employee Record Report screen shows a printable report record for individual employees.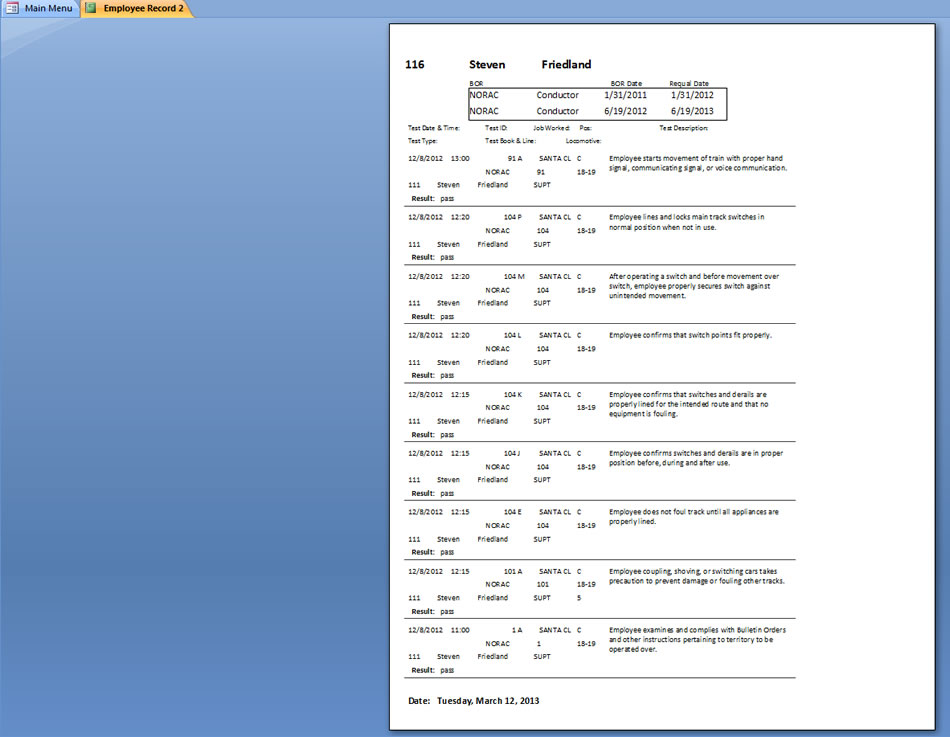 Field Entry Form
Quest also provides a form for printing for use in the field to record test results.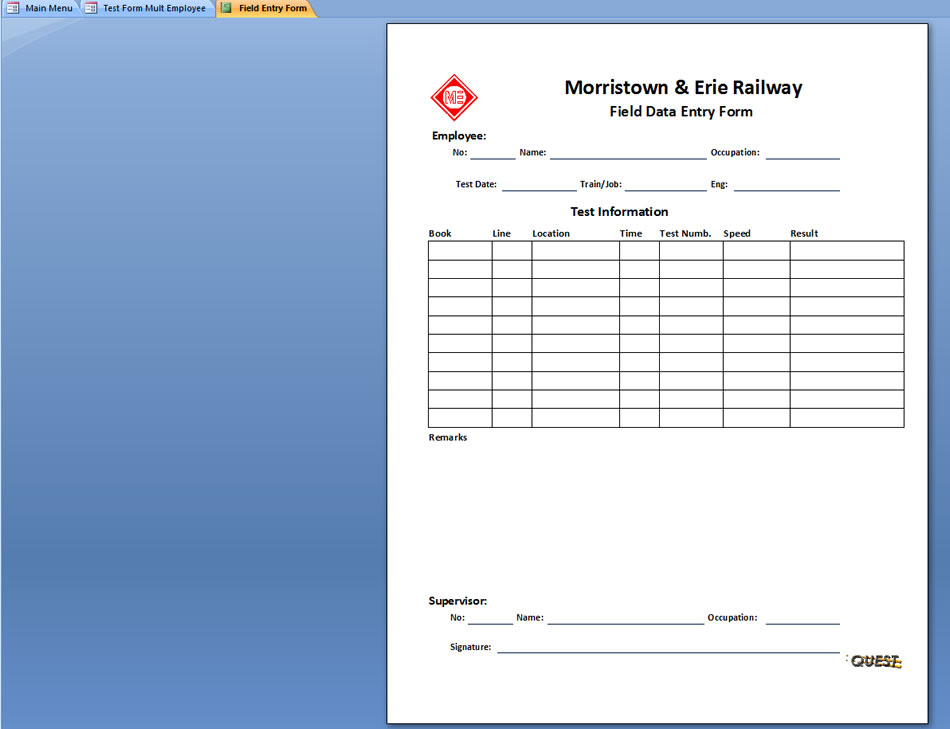 Let's Work Together
Short Line Data Systems
5 Westminster Place
Morristown, NJ 07960
Phone: 973-898-1346
Fax: 973-898-1568
Email: sfriedland@sdsrocs.com